Targeted & Customized Marketing Strategies-
-Market Knowledge-
-Property Niche Experience-
When discussing farm and ranch marketing with brokerages, you will discover that most of the marketing is very similar from brokerage to brokerage; advertising on the top land websites, email marketing, social media pages, aerial photography, print magazines, trade shows, etc. and all the bells and whistles such as interactive mapping, 3D home renderings, videography, etc.
ABOVE THE REST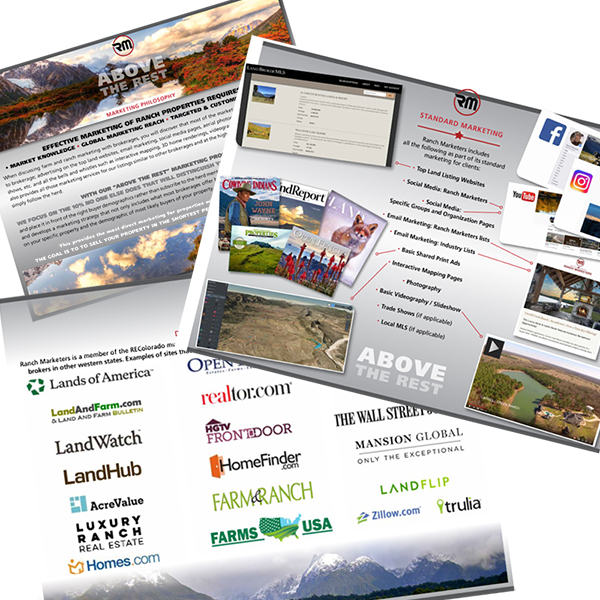 While Ranch Marketers also provides all those marketing services for our listings similar to other brokerages, Ranch Marketers doesn't simply follow the herd. Ranch Marketers prides itself in doing things differently. In an effort to maintain and protect that differentiation, our non-standard marketing strategies are kept confidential. If you would like to understand what it is we do that puts Ranch Marketers "Above the Rest" we invite you to allow us to evaluate your property and meet with us to show you how we distinguish your property from others and place it in front of the right buyer demographics.
Want just the same marketing most brokers offer?
Don't list with us.
Want specialized marketing?
Call us to see the difference!